Ayurveda and Yoga Immersion
Join us for a 10 Day immersion in Goa and learn how to incorporate the sister sciences of ayurveda and yoga into your life.
Learn the art of a truly balanced lifestyle through the practice of Ayurveda and Yoga.
This unique immersion in Goa combines daily yoga practice with lectures on Ayurveda that will give you all the knowledge and understanding that you need to incorporate the principles of Ayurveda into your daily routine.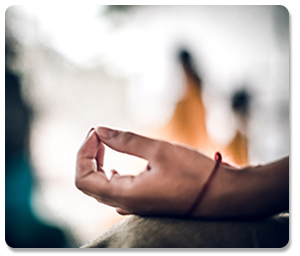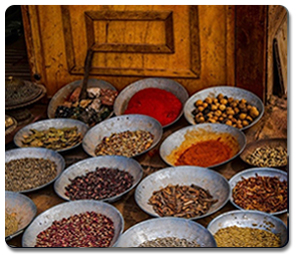 20th - 29th March 2020

10 Days Ayurveda and Yoga Immersion in Goa


Price - €715


Balance your lifestyle
Join us for this Immersion in Goa to learn more about the sister sciences of Ayurveda and yogic lifestyle. Take a break and discover a holistic healing system that embodies the inner medicine of Ayurvedic diet and herbs, the physical practices of yoga asana and the clarity of meditative awareness
Highlights
Optimise your wellbeing: discover your constitution

Balance Your Doshas : with yoga asana and meditation

Start your day: with morning meditation, chanting and pranayama

Conscious eating: for your body type

Learn simple techniques: to dissolve stress and anxiety

Experience: Ayurvedic Massage and treatments


What you'll learn
Rasayana – The art of longevity

Key principles of Ayurveda and elemental medicine

Daily practices to cleanse and heal

Listening to our gut – Ayurveda and the digestive system

Doshas and gunas – Ayurvedic anatomy

Ayurveda and the mind – our emotional health

Yoga and Ayurvedic protocols for alleviating stress, anxiety and depression

Applying Ayurvedic awareness to asana and meditation

Asana for your body type

Meditation and mantra for conscious healing

Ayurveda and yogic health for women

Free yourself from typical ailments – insomnia/ headaches etc


This immersion is perfect for you if...
your interest has been piqued by Ayurveda and you're looking to start learning more

you're practicing yoga and have always wanted to learn how to incorporate its principles into your practice

you've always wanted to spend some time in India and immerse yourself in Ayurveda and yoga

you're looking to find more balance in your lifestyle with correct diet, yoga practice and a new mindset


Daily schedule
06:30am Pranayama, meditation and chanting

08:00am Morning asana practice

10:00am Breakfast

11:00am Ayurveda lecture

01:00pm Lunch and free time

03:00pm Time for massage and therapies (optional)

04:30pm Yoga philosophy or asana practice

06:30pm Dinner


Included lectures
Ayurveda and Yoga: An introduction to the Sister Sciences

Living World of Ayurveda: Ayurvedic principles and dosha diagnosis

Dynamic Web of the Gunas: Sattva, Rajas and Tamas

Stress and Emotional Balance: Understanding our stress responses through Ayurveda and yogic philosophy

Ayurvedic Cleansing: Treatments, detox and panchakarma

Living Ahimsa: Yogic self care and daily practices

Opening Puja Ceremony: Traditional Puja fire ceremony
Early Bird Immersion Price €715
What's included?
Daily buffet breakfast

Daily lunch from our vegetarian restaurant

Full course manual

All kriya materials

Ayurveda and Yoga Lifestyle Certificate


Where can I stay?
At our Yoga Centre
We recommend that you stay at Himalaya Yoga Valley's Training and Retreat Centre so that you can fully immerse yourself in this Ayurveda and yoga experience. For a small additional fee you can stay in a shared room in one of their beautiful villas on site and enjoy all of the facilities their centre has to offer.
Swimming pool

Just 10 minutes walk to the beach

Vegetarian Restaurant

Daily serviced rooms

Laundry service

24/7 Security and safety deposit lockers


9 nights shared accommodation: only €165
Outside the centre
To give you complete choice you can also stay outside of the yoga centre. There are plenty of hotels and beach huts within walking distance of our centre and we'd be happy to help you with recommendations as to where would be a good place to stay.
20th - 29th March 2020
10 Days Ayurveda and Yoga Immersion in Goa
Price - €715