Ayurveda and Yoga Immersion
Join us for a 14 Day immersion in Goa and learn how to incorporate the sister sciences of ayurveda and yoga into your life.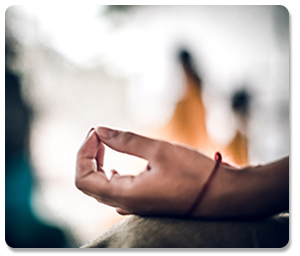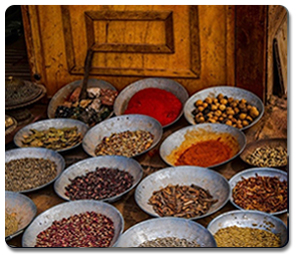 18th - 31st March 2019
14 Days non-residential training in Goa
Immersion Price - €695
This course has been carefully created in conjunction with the world famous Himalaya Yoga Valley training and retreat centre in Goa.
In Ayurveda, we gain insight not only into how to alleviate different ailments, but how to create balance through prevention and listening to the body. In Ayurveda, we are not a set of symptoms – the practices look at the root cause of disease and discontent and we see how we are all unique and how different issues arise because of our body constutition and seasonal or lifestyle imbalances.

For yoga practioners, our course will help create awareness of our constitution and seek out practices that nourish body, mind and spirit. We can then share this inner wisdom with our students if we are teaching yoga.

For medical and alternative practitioners, this course offers deep insight into one of the oldest medical paadigms in the world and gives insight into how yoga and yoga philosophy can help us deal with core issues.

Our course will teach you how to put it all into practice in your daily life – to tune into your own body and learn ways to optimise not just your digestion for example, but how your body and mind respond to sitting in meditation. Together we will explore different types of meditation and awareness practices.

In our course, you will discover how all encompassing Ayurveda is – it is a way of life. Its branches take in medical herbalism (with Indian plants), detoxification, diet and massage, and it is the sister science of yoga and meditation. Its principles are deeply rooted in nature's intelligence and therefore in the integration of body, mind and spirit.

Each day we will start by doing simple cleansing practices on waking (oil pooling/ neti pot etc). We will then gather to practice yoga and meditation followed by a simple nourishing breakfast.

Late morning, we will study the principles of ayurvedic healing (inner medicine/ constitutional diagnosis/ the 5 elements/ conscious eating programmes and how to cleanse). We will take a break for a healthy lunch and rest.

The afternoon programme focuses on how ayurveda and yoga work together – although we will look at asana, we will explore the true meaning of yoga and the myriad of conscious practices that it includes through the 8 limbs of yoga. Yoga is a path of self realization; as Ayurveda is a path of self-healing – together they work to bring balance, clarity and understanding of our body, our mind and our path.

Late afternoon, we will practice yoga nidra, simple restorative poses, balancing meditations or have time for treatments.